Publié le 17 Juillet 2014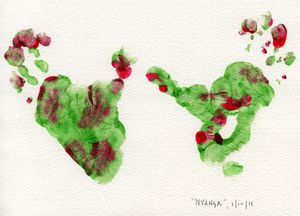 PLEASE HELP NYANGA FIND A NEW MOTHER! Check out her video and Indiegogo Campaign - https://www.indiegogo.com/projects/help-nyanga-find-a-new-mother! A spacious new enclosure will allow us to pair Nyanga with a loving adult female chimp and introduce her to other chimpanzees in this new habitat. All donations - small and large - are a huge help and come with cool thank you gifts!
Help Nyanga Find a New Mother!
IDA-Africa's Sanaga-Yong Chimpanzee Rescue Center is fundraising to build a forested enclosure for orphan baby Nyanga and her future adopted social group.
https://www.indiegogo.com/projects/help-nyanga-find-a-new-mother