Publié le 22 Septembre 2014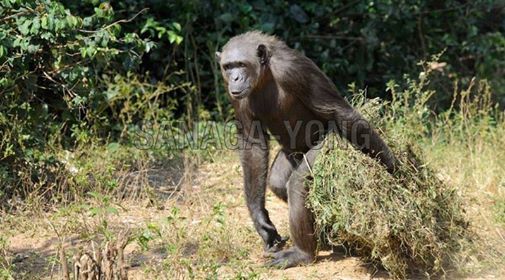 .Sometimes our chimpanzees make such good nests, they don't want to leave them behind. Here's Hope traveling with hers.

Hope is a dominant 16-year-old female, who was blinded in her right eye by a shotgun pellet when her mother was killed by a poacher. A logging company employee delivered her to Sanaga-Yong Center in September of 2001 when her multiple wounds were still fresh. Today, she's one of our strongest females.

Photo courtesy of Jacques Gillon.