New arrival at Sanaga-Yong
Publié le 17 Décembre 2014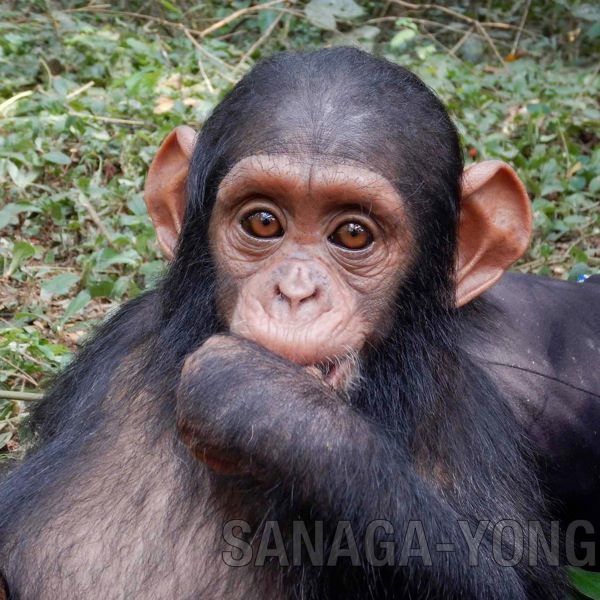 Sanaga-Yong Chimpanzee Rescue Center has just welcomed a new baby orphan. The little girl, a little more than a year old, was surrendered to our staff in a town a few hours from the Center. An affluent man in the town had purchased the baby from a poacher who had killed her mother and three other chimpanzees to supply the illegal bushmeat trade. The man who bought the baby initiated contact with us for the purpose of handing over the baby.

No legal action will be taken against him, but we will vigorously support an investigation of the poacher who killed her family. By providing a permanent home for rescued chimpanzees, as well as information and technical assistance to authorities, IDA-Africa enables and supports enforcement of laws against trafficking.

We are, and will remain, on the front lines, rescuing orphans and fighting for change.

While we can never replace this beautiful baby's lost family, we will give her the opportunity to develop physically, mentally and emotionally in a safe and loving environment. Among 70 other rescued orphans in the natural forest habitat of Sanaga-Yong Rescue Center she can find a path to social acceptance, dignity and joy. IDA-Africa is committed to the lifelong care of our chimpanzees, but this precious gift of life depends on caring friends around the world.

Please let the spirit of this beautiful season move you to send a generous gift to support our newest rescued baby and her fellow resident chimpanzees. On behalf of Dr. Sheri Speede, the dedicated staff, volunteers and chimpanzees of Sanaga-Yong Rescue Center we thank you ~ our friends ~ for your dedication, support and compassion!

PS - Our baby girl needs a name! What name comes to mind when you think of a baby chimpanzee who is sweet, social, playful and has a curious nature?